Wedding Flowers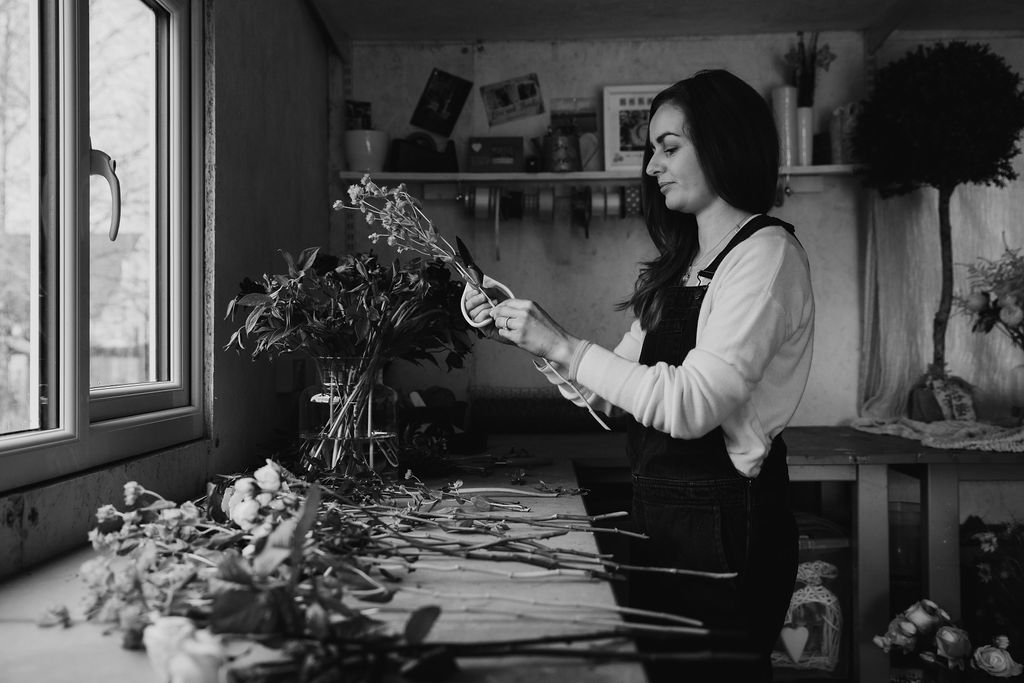 My diary is now closed to new bookings for 2023 and beyond. In the words of the legend himself (that's Garth Brooks if you don't know) "I'm choosing family over fame" and starting from October, I'll be taking an extended period of time off from my artistry to focus on raising my growing brood. Don't worry ... I'll be back (just maybe not in time for your wedding ... shucks!). I'd be happy to recommend another Florist who may be able to service your wedding date. If you would like to avail of a list of recommended floral styling suppliers, please email your request to louis[email protected] 

With much love & gratitude, 
Lou x
Weddings are our thing.
At FMK, we go beyond providing one-of-a-kind floral arrangements inspired by the seasons. We focus on bringing mindfulness and creativity to your wedding in order to make it original and special; and most importantly, true to you. Tell us about your wedding-day dreams, and we'll design abundant, romantic bouquets, buttonholes, and arrangements that bring them to life, with as much care for people, places and nature as possible.
We listen to understand. Over the past six years, we've built our reputation on working closely with our couples to truly understand what's important to them; what they value, what lights them up and what mood they're trying to create on their wedding day. These things are so important to us, and we gain the answers we need from the in-depth conversations we share over the course of our wedding planning; from that initial point of contact to the messages of excitement exchanged right up to the day before the wedding. For us, the key is being able to interpret everything a couple shows and tells us, as well as the things un-shown, and un-said. Sometimes we'll hear from our couples, 'we just can't decide what our style is – we just like everything!' but like any good Wedding Florist, we're pretty adept at reading between the lines and picking up on subtle cues and themes running through the inspo pictures, to be able to define, and plot out on paper, the desired floral aesthetic. It is from there that we will set about creating the couple's floral mood-board and building a detailed wedding proposal; where we'll present as many fully-costed options as the couple feels they need to get them to a place where they can clearly see the vision, understand how it will be brought to life within budget and feel ready to commit to a collaboration with us. And that, friends is when the magic really begins!
We let the flowers do the talking. Roll forward to the weeks leading up to the big day and we'll be in full design mode here at FMK HQ. We're big on originality, which means we choose not to work from pre-set flower 'recipes' or replicate bouquets from one wedding to the next, nor do we take pictures of other Florists' work and try to reproduce their designs in a cookie-cutter kind of way. We much prefer to take our inspiration from wherever if comes, and then set about sourcing all our materials (fresh flowers, foliage, ribbons, candles, props and whatever other bits and pieces we know will help create the vibe we're going for); working with what's 'in season' and available, and seeing where that takes us. One thing we know, is that floral roads, always, always lead to beautiful destinations and we just love it when our couples are happy to just let us loose on their wedding, content in the knowing 'she knows what she's doing' and cool with being surprised when their florals are finally unveiled on the day.
Availability
Regrettably, we currently have no availability for 2023 & beyond.
Aideen

Louise's work is second to none. She puts in so much love from start to finish. From helping to plan what it is you want, to bringing it into reality in the best and and most efficient way, she is truly the best around. Nothing is too much effort. She will dedicate herself to your vision. She created my wedding bouquets which I adored, a wonderful floral arch which was amazing and a floral cloud which she put so much time and care into and which truly out unbelievable. She also created lovely centrepieces which brought the whole reception area to life. I can't recommend and thank Louise enough.
Katie

I don't even know how to begin to talk about how amazing Louise is! Organising the floral aspect of the wedding looking back was my favourite part, and I owe it all to Louise. When you talk to Louise about your wedding vision she really listens, she was understanding and also relatable. She talks you through the various aspects you want, and also makes it realistic in terms of what you have budgeted for your flowers. When we got married back in June 2021, Louise herself was getting married the same week. Ever the professional she was completely unfazed at the prospect of creating our wedding flowers days before her own big day, and they were perfect!! My mum cried when Louise walked in with the bouquets, and everyone commented on how the flowers at the wedding really mirrored my personality. I will be forever thankful to Louise, you really did add the colour and magic to our big day, you are wonderful at what you do!
Michelle

Louise, I can't even tell you how much people adored my flowers!!! I never thought they would play such a vital part of our day!! You finished my look and for that I am forever grateful!!! They are stunning!!! They were the most complimented piece of the day!! Thank you so much!! A true artist at work!
Karen

What can I say...Louise is a true floral artist. She did the flowers for our wedding in October 2020. I stumbled upon her website and thought her work looked fabulous. Luckily she was available. During a time of stress with restrictions and lockdowns she was always reassuring and calm. I had ideas of what flowers I would like for the wedding but Louise's creations exceeded my expectations. They were amazing, I actually was moved to tears when I seen them. I would most certainly recommend FMK- the Flowersmith. Thank you Louise x
Emma

Louise pulled out all the stops when doing our wedding flowers. I had no clue what I wanted as I'm not into flowers, all I knew were the colours. We were initially supposed to get married in April 2020 but due to Covid it was cancelled, and Louise kindly obliged and took on our new date in December 2020, no problem. We spoke on the phone on different occasions about what I wanted, needed and how much I wanted to spend. She gave me loads of ideas and was happy to take on what I suggested and gave me lots of time to make my final decision. I was looking forward to seeing my flowers the morning of the wedding and needless to say they were just what I wanted and described to Louise. I loved them. I would highly recommend Louise as a Wedding Florist as she is very professional, approachable and affordable for the big day.
Lynn

You are a talent girl! Absolutely incredible work; so many compliments on the flowers. You made flowers the easiest and one of the most enjoyable parts of our wedding prep. Total expert, full of quirky and creative ideas. Thank you so much Louise. Just perfect!
Ailish

Thanks so much for the flowers. It was all lovely. Didn't get chatting to you much that morning but all was fab. Thank you!
Kerrie

Thank you so much for everything! Everything was perfect x
Patricia

Thank you so much for our beautiful wedding flowers and for helping make our wedding day so special.
Laura

Sean and I would like to say thank you so much for the beautiful flowers you provided for our wedding at the Lough Erne Resort. I couldn't explain exactly what I wanted and trusting your expertise was the best thing as the bouquets were exactly as I imagined. I wasn't my flower-girl's favourite person that morning, but that wand absolutely made her day! We were all being turned into frogs! Thank you so much x